Here you will find testimonials from my clients. Some I asked for, others I didn't. Always, I received permission to share these with you. Everything here comes from people who have worked with me, ongoing and one to one. Always, if I can answer a question about you and I possibly working together privately, just reach out. xo Robin
*****
Spot on as always. Truth worth listening to. Thanks, Robin! You have changed my life. I will always be grateful. Thanks for continuing to support me in my evolution. — RMS
"Robin has this innate way of making you feel immediately comfortable in her presence."
She provides a safe space for you to just be with no expectations…a rare gift in this chaotic and competitive world. I've worked with Robin for over a year now and she was a source of light after I lost my mother and was riddled with grief. In a place of ultimate darkness she was able to help me reignite my own pilot light without pushing. There is a grace in the healing process that she taught me and in the acceptance of pain and discomfort. I am forever grateful for her guidance and for the strength I've gained from working with her to unlearn old patterns and grown my pilot light back into my own glowing inner light. – Amy Bruce, Artist, Photographer, Teacher

"I trust Robin as a healer with my entire being. She creates a sacred container for our work together, has a gentle and loving approach, doesn't push or force anything, but holds the truth of the client's issue with such devotion and care."
I have experienced so much healing in Robin's individual sessions. As an intuitive coach, it is imperative that I be willing to shed light on my own "stuff" and work through it in order to be fully present for my own clients. Our last session prompted a huge shift for me; issues that have been present my entire life gently moved through me after our session.  She has a gift of getting to the heart of the matter very quickly, but with utmost compassion and gentleness. Deep deep wounds have been cleared for me, enabling me to shift out of a victim mindset to move forward in my life and my business feeling powerful and fully alive. She holds up a mirror to her clients, so they can see the stories they're attached to that hold them back, allowing them to embody the concept that they are on this earth to shine brightly. I consider Robin my mentor, teacher and healer. She is an integral part of my self-care team. Regular healing sessions with Robin are an ongoing part of transforming those bits that are not in service to my deepest self. I am so grateful to her for helping me heal issues that I couldn't even touch in years of therapy. She is open, loving and willing to go "there" with her clients, but only if they are truly ready. Our sessions are a touchstone for me. There are often tears, deep realizations and always laughter, reminding me that joy and lightness are always available to me. Robin has a true gift and I am honored to be able to work with her. Thank you, Robin. — Liz Murray, Holistic Health and Lifestyle Coach
"Dear Robin! Thank you so much for shining your light and leading me into new exciting territories! I can't wait to see what's next 🙂 We have started talking differently about the 'old' story as you suggested. What a shift that creates energetically! Thank you so much for that!" – RE
"Without you in my life and our connection and your guidance over the last year I don't know if I would have had the courage to do this.  I feel like our work together has made a profound difference for me already.  There have been so many huge shifts that I don't know would have happened without your support.  My gratitude to you for pointing me in the right direction." — JK
"I just want to say that my life has become a lot more happier since I met you in 2013, by doing personal work you suggest during and after the sessions and also by listening to you on your writings or your videos. REALLY THANK YOU!!!" – Omar

"I have worked with Robin in all the wonderful ways that she helps her clients. With a welcoming and loving embrace for all, she teaches us, encourages us, and calls upon us to shift our perspective."
I learned to accept myself more fully – the tender, fearful, overwhelmed little one who occasionally (or even regularly) needs a gentle acknowledgement and an encouraging nudge to keep moving forward. Robin helped me become brave enough to establish my identity, to say out loud, "I am a life coach and this is what I do." If you are starting in a healing or creative field and are feeling unsure, you know what a big step this is.
Her business alignment course is unique, unlike anything I've seen anywhere else. I highly recommend this course. The video lessons were insightful, hilarious, and spot-on in terms of the content we needed to learn at each point of the course. During the course, I launched my website, published my 1st blog post, stepped up my social media, and added new coaching clients. Within this group, I am called to keep moving forward and be intentional about my business. I highly recommend this course. — Cathy Huffman, Communications Leader, Healing Life Coach, EFT Practitioner
Robin, I very much appreciate listening to your centered voice. First of all, *thank you* for sitting with me and holding me in your heart including the prayers you regularly offer. Thank you for sharing your insight and personal experience on debilitating fear and loving empowerment. Thank you for acknowledging how very personal our canvas is and yet how similar our challenges all are. I most appreciate the gentle signposting to stay on course in finding and expressing what we love to do, no matter how big or small the steps are. — ER
"Robin is such a productive challenger and encourages us to see ourselves and the things we do. She isn't just gonna tell me what I want to hear, she is going to tell me what I need to hear. While she's gentle and loving and supportive, she is willing to 'go there' for my highest and best good. It's so refreshing to be with someone like her."
Robin, Our session felt like talking with an old friend, who's not afraid to point out things you're doing wrong. A sincere thank you – I appreciate you and what you do. I am grateful. – TG
You are definitely one of the bright lights on this planet, and I am so thankful that our paths crossed. I hope and expect they will again. I am so much further along this year than I was last year and I'll never forget the time you gave me to talk to you last year when I was at my worst. Thank you from the bottom of my heart and Bless You always! – GJ
"I have been transformed — transformed as a person, as a mother, as a writer and entrepreneur — since coming to know Robin and her teachings."
Robin's offerings are simply the best. I have been transformed — transformed as a person, as a mother, as a writer and entrepreneur — since coming to know Robin and her teachings. I always say, I'm a "lifer" — I know in my bones that I will know Robin forever. Nothing else calls to me as this work does. It has made living this wild and beautiful life infinitely better. –Lexie Oneca, Writer, Poet & Awake-Life Coach
After months of feeling completely blocked in regards to my website I am overflowing with ideas and almost can't sleep at night due to the intense energies! Thank you, thank you, thank you! -SL
The test came back All clear! No problems found. Thank you. Thank you. Thank you. Thank you. Thank you. It was so good to see you and laugh with you — tremendously healing. – RJ
"Simply stated, I love Robin and her work and am so blessed to have found her. We're about the same age, but on the spiritual plane – she's the mother I never had."
"I met Robin five years ago and have received a variety of her offerings including in-person and online meditation circles, online classes, a rock star reading, and healing sessions. Robin is so loving, nurturing, and authentic. When I interact with her, I feel cared for and really safe – as if I was back in a nourishing womb. She reminds me to be gentle with myself and that I get to decide what is best for me. Robin honors the pace by which I am willing to expand my awareness. She gently guides me to my truth with love and humor and lets the process unfold as it should without harshness, judgment, dogma or self-righteousness. Being in her presence or watching her videos, inspires me – and somehow gives me permission – to be my highest authentic and genuine self. Working with Robin helps me to release all the misguided societal, cultural or familial expectations that I've tried to live up to over the years. This process can be really frightening, because I'm stepping away from the known to the unknown. But with Robin's gentle and loving support, the process is freeing and liberating so that I approach it with cautious enthusiasm instead of dread. Simply stated, I love Robin and her work and am so blessed to have found her. We're about the same age, but on the spiritual plane – she's the mother I never had." Christine
"I've not met anybody aside from Robin who I am willing to let down my guard and share my most personal inner workings"
We all carry within the shadow self that beckons for healing but rarely is allowed to come forward. I can attest that more than anything it is Robin's heart, specifically the love she freely offers that invites one in to share on such a personal level. Robin is a genuinely loving and compassionate person, this is the gift more than anything that allows healing to manifest. I have not met anybody more dedicated to the healing arts than Robin. I am truly blessed to know her. — Mike Joseph
I am just wanting you to know how gifted and loved and appreciated you are. I have only known you for a few months, and you have helped me be compassionate and loving toward myself. I don't have to feel guilty or ashamed of myself. I don't have to be worried about what others think of me. I have given myself permission to be the brightest most amazing spirit in the world because of my learnings from you. Do you know how profound that is? How much your spirit has altered the course of my life? I hope you do, Robin. You are a blessing in my life, and I am so tickled your unicorn self showed up to greet me. – KR
"Simply put, Robin will blow your mind!"
We've met with Robin as a couple, and we've also received Rock Star Readings individually. Meeting with her is like getting together with an old friend that's known you your whole life. She puts you at ease, and she gets right to the point. If you're feeling lost and need direction in life, Robin will bring things into focus and help you sort through the clutter. She's the absolute best!  — Mark and Justin
Hi there Robin, I just wanted to say how wonderful your work is and how much it is guiding, nourishing and informing me.  Our work is a space of care, knowing, love and dwelling which for me right now is very welcome. Thank you for this – the space and context you create is helping me immensely.  Much, much love to you and all the wonderfulness of who you are and what you do. – JQ
"Robin is dedicated to deep inquiry, real transformation, FUN and miracles. She is and will be a life long healer, guide and friend in my life and I am SO grateful for that."
Robin has been a mentor and teacher for me, a longing answered for my need of deep guidance in this world. She mirrors to me someone living in congruence: devoted to understanding and practicing what being fully alive means. I had never been with someone who so deeply honored their own experience before, and was therefore able to honor mine. This allowed me to begin honoring, loving, getting to know myself and deeply healing the places I had rejected within me for so long. Heart and Soul Permission! She is there with me gently along the way, reminding me that I do not have to do this alone. She has been my most encouraging ally in helping me discover that all of these parts of me that I rejected, are actually places of deep fertileness, where my most beautiful gifts and even superpowers live. — Brittany Berman, Certified Yoga/Movement Teacher, Uncertified PLAY specialist and Outrageous Dancer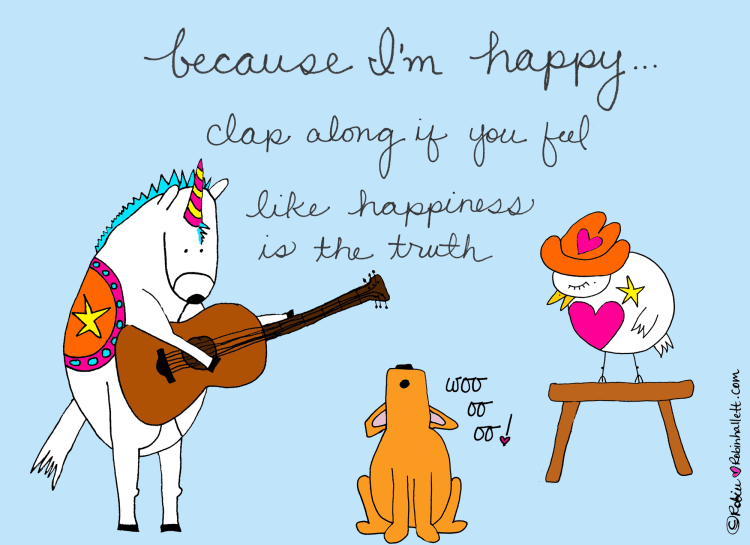 "I began working with Robin during an extremely challenging and difficult time of my life. Robin was able to guide me, and give me the courage to make the changes that needed to be made"
Whenever my "inner vision" gets a little muddled a session with Robin sets me back in the right direction. Her healing work manages to clear up those inner clouds so the sun can shine through! I love that she cuts through all the BS and gets right to the point, and gets you going in the direction that's right for you.
Robin's work and guidance combines the spiritual, healing and intuitive with a good dose of common sense! Any sessions with Robin, whether in person or on the phone, have always been helpful and uplifting.  Thank you Robin. With love and gratitude. — Anne Discepolo, Yoga teacher & Healer

"Robin has guided me into paying attention to myself and not hiding behind explanations or excuses."
I have been working with Robin now for over seven years.  She is such a positive part of my life.  In our time together, Robin has helped me with everything, including dealing with anxiety that comes with serious life change, the pain of death of a loved one, making complicated and tough decisions, and most importantly, working on a greater understanding about where I am headed and why. We have done both in-person and phone sessions, and afterward I always feel stronger, more sure of myself, and fully centered.

Robin is a wonderful resource, because she doesn't just provide me with an outside perspective, she also helps me listen and discern what is truly important to me.  It is invaluable to gain a better understanding of how to listen to myself and put that as a priority. She is teaching me how to clear away the blockage and distraction that builds up from outside forces -family, friends, or conceptions about how I "should be" or what I "should do".
I am stronger and more capable in large part to the role that Robin has played in my life – she is an incredible source of support and strength.  I am so very lucky to have found her and to get to work worth her.  I would recommend Robin to absolutely anyone. — Alison R.
 "Robin is one of the most genuine, direct, and compassionate people I've ever met and it's been my good fortune to work with her"
I've spent many years asking questions, searching for answers and new questions. Along the way I've read lots of books and attended countless classes and workshops, but I've rarely found anything that resonated with me. Something that made sense to me for any length of time.
Working with Robin has been – and continues to be – an exception. I find her compassionate and supportive – and yet she nudges me, encourages me to stretch and consider other possibilities.
Perhaps one of the most important things to me is that she also has a great sense of humor – the older I get, the more important laughter becomes to me. What else can I say? She gets it. — JoAnn
"Robin is one of the most highly intuitive people I've ever met. How did she know?"
I came to Robin out of curiosity and in search of some guidance. Our initial meeting was fairly astonishing to me — she is one of the most highly intuitive people I've ever met. She didn't have anything to say that I hadn't heard about myself before… but that's just it, we had just met and she was repeating almost verbatim phrases that I've heard from close friends and family over my whole life. How did she know? It was startling at first, but also incredibly comforting, to speak to someone who just "got me". But, it's more than that. Not only does she really understand, but she also sees the bigger picture at the same time… and she serves as a mentor, psychologist, friend, and rock star reader somehow all at the same time. She's the awesome friend you wish you had!
It's like you're holding a puzzle, and Robin knows why you're having difficulty solving the puzzle, and she can guide you towards the solution in the way that really serves you best. She helps you overcome the barriers that you've put up to your own growth, which in turn, just makes everything so much easier to understand. It's that piercing insight of hers, combined with gentle guidance to lead YOU to the "aha!" I have had many such "aha's" over about 10 sessions with Robin, and I feel clearer, more confident, and more balanced than I did when we first began working together. I have thoroughly enjoyed our sessions and I am grateful for the time we have shared.
I am sure that the work we've done will bring more fun, adventure, and surprises than I could ever imagine into my life. Thank you Robin! — Daniel Caspi, Senior scientist at AbbVie
Wow, thanks for a GREAT session last night. We covered a lot of good stuff, and even immediately after our call, I felt like I had finally been "seen" for the first time in a long time. What a rejuvenating feeling that I have been unfortunately missing for some time. – MW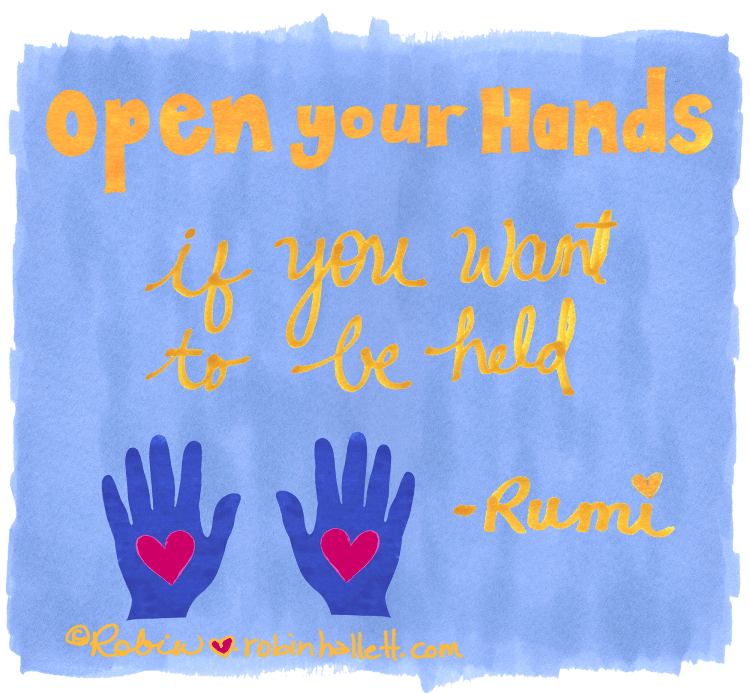 "Robin walks her talk! And that makes me feel safe, which is important in a session like hers, where we are sharing big thoughts and feelings"
Thank you Robin, truly wonderful meeting you today during our Rock Star Reading. Thank you for being to the point – bright – outgoing and receptive – involved – truthful – knowing – loving and above all authentic. I feel you are a powerful healer, straight from the heart to the core of things. You manage being personal and hitting the right spot and strengthening the core to make space for creation and growth. It's truly empowering work you do. — Carol Campbell, Yoga Instructor


"If you are looking for a kind and generous soul to give you a hand up, your search is over"
I met Robin over ten years ago. I was working as an esthetician and she came in for a facial. An easy conversation began about energy, as she talked about her work as an intuitive healer. I had learned a little about energy work in school, but I longed for more knowledge. I was ecstatic when Robin asked me if I would be interested in working with her.
Over the years, a wonderfully supportive relationship has blossomed between us. And it goes without saying, that I think Robin is the cat's meow! Robin is a beautiful soul and she has helped me in more ways than I can say. The thing I love most about Robin is that she walks the walk and talks the talk.
Living an authentic life does not translate to doing things perfect all of the time. And Robin will be the first one to tell you that! We all have road blocks to conquer in our unique human way. Robin will gently guide you to better feeling thoughts and provide you with the ability to tap into your own power so you can triumph over your hurdles with confidence. — Amy Piermarini, adventuresofapeacefulsoul.com
"Robin has a rare gift. A gift that comes from the heart, delivered with a dose of honesty and integrity that is strong enough to peel back the layers we use to protect ourselves, but always given with love and support."
I really can't begin to capture here what I got out of my Rock Star Reading with Robin. It was uncanny how tuned in she was to what was happening in my life and her ability to guide me to areas that I was ignoring, which were even resulting in manifesting physical pain. Robins insight has inspired and encouraged me to heal parts of my soul that are holding me back, and I can't thank her enough for that.
I hope that you have the opportunity to work with her, as she truly is a freakin' awesome soul that will rock your socks off!  — Jacquie Purnell, Owner of Devilish Web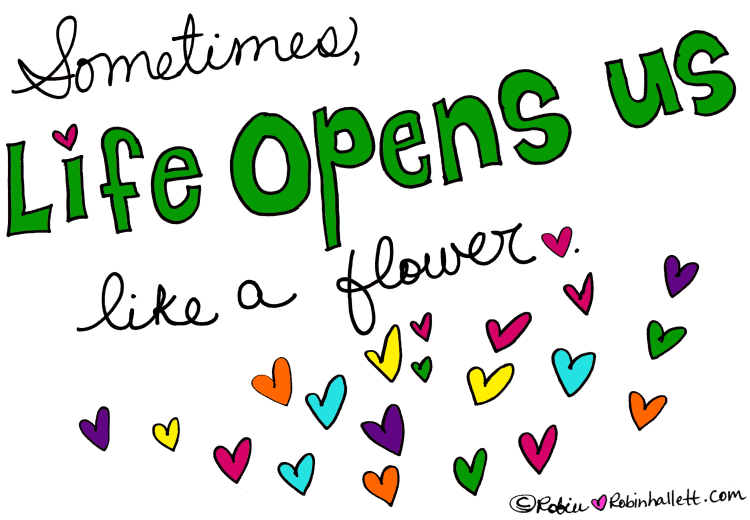 "She cut through the mess and got at the heart of my situation showing me what was getting in the way of me accomplishing my goals."
Robin Hallett is a rockstar.  As a husband, busy dad and entrepreneur Robin really helps me find clarity and focus.  Plus, she just ooooozes love, compassion and strength.  I am so glad to count her as an advisor and a friend. – Brandon Ford, Founder / Teamaker at Vintage TeaWorks, vintageteaworks.com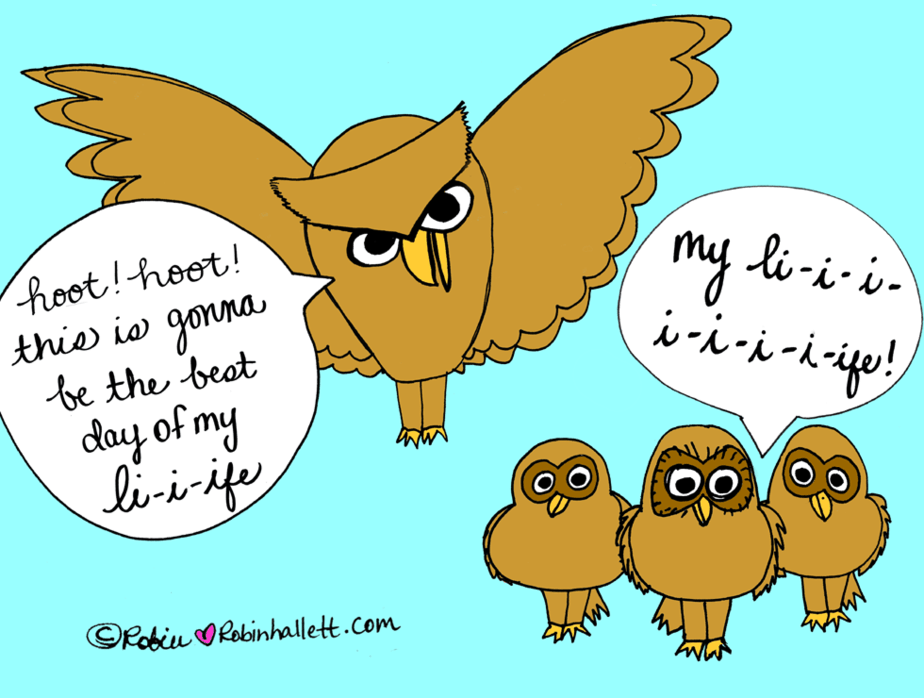 "Robin's the real deal."
What I love most about Robin is how she blends a deeply loving presence with powerful no-nonsense communication. She helps you get to the heart of what's in your way of being fully aligned and on purpose. I'd recommend her to anyone who is serious about being fully expressed and engaged in their work in the world. Especially if you're willing to have fun in the process.  – Elizabeth Hunter, emhunter.us
"Robin brings in a mixture of love, understanding, and "Let's get this shit done now." Her approach is what I needed to turn my business and life around."
When I first think of an intuitive, well, I must admit, I think of the woo woo. I am totally into alternative ways of exploring my business and well-being, but sometimes the alternative way doesn't flow with reality.  It's a different story with Robin.  She helped me look my financial issues head on without fear or regret which helped me become more in alignment with my business and what feeds my soul. She's so gosh darn funny, creative (just look at her artwork!), and a true friend for life. She tells you like it is because she cares a lot. I mean a lot. Probably even more than I did about myself!  She's able to see things I couldn't and assist me with growing my business based on authenticity and pushing myself towards my calling. I trust her wholeheartedly and am forever grateful I get to work with her! – Lisa Consiglio-Ryan, Health Counselor, Juicing Goddess & Founder of Whole Health Designs, wholehealthdesigns.comwholehealthdesigns.com


"She is an amazing listener and intuitively understands what I say, and do not say."
To say that Robin Hallett has changed my life would be such an oversimplification.  Robin, in a calm and beautiful way, has given me the space and confidence to look at myself and really see "me." She has had a profound impact on my life and I believe she has the ability to change all of us, and our world, for the better.  — Patty, one-time attorney, small business owner and creativity guru who is in the process, with Robin's help, of redefining her life.
"After my first session with Robin I felt invincible – it was a life changing, mind altering experience and the whole session was like talking to a dear friend. I was hooked"
Working with an intuitive healer never crossed my mind until I met Robin. I always had a preconceived idea that it wasn't for me – that they were people who wore kaftans and turbans and floated through life on another level. Well, I was wrong.
Working with Robin has been life changing. I've always been really strong but had nagging things going on which were holding me back. I boxed them up as a result of therapy where I was made to revisit and relive painful experiences. With Robin it wasn't like that – we laughed, we cried and then there was a lot more laughter.
I look at the world differently now and Robin is someone who I will continually thank for that. She's on my speed dial and a must have in my life today. — Ameena Gorton, Marketing Goddess ameenagorton.com
"I am beyond amazed at my Rock Star Reading. In just a short time Robin was able to communicate answers to the questions I had only dared whisper deep inside my heart"
A few weeks before my reading with Robin I was so full of questions, yearnings, desires and feelings that I could not even form the words to ask or pray and so I simply said deep inside my heart " Please hear/feel/know all of what is in my heart because I cannot form the words to express it." And many answers came during my reading with Robin. So incredibly amazing. I am so deeply grateful. Thank you for all that you are. — Rebekah Shalom Alcantar, www.visionfyre.com

 "I have been working with Robin for many years. Robin is very passionate about her healing work! She has helped me get through so much that I don't know what I would do without her!" – Teresa
Page last updated: 2/2/2017
Save
Save
Save
Save
Save
Save
Save
Save
Save
Save
Save