What is Intuitive Healing?
It's a unique blend of intuitive guidance, spiritual healing & counseling, and hands on (or long distance) energy healing.
Healings with me are about waking up to your life.
A session with me offers you healing on all levels of your being. We listen to your heart, your gut, and your intuition for the guidance meant to steer you in the true direction you were meant to travel.
 Have you ever wondered:
"Am I doing something wrong?"
"Am I the only one who struggles with this?"
"Will it ever get better for me?"
If so, you are not alone. These questions point to a deeper voice inside you that's asking to be heard.

Session Fee
It's my mission to help you rock YOUR life like you mean it

Let's make some magic!
60-75 minute session in Arlington Hts, IL or Skype/phone $150
30 minute session by Skype or telephone $95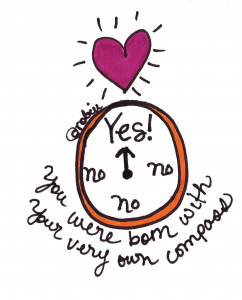 Everyone is born with a compass that points the way to personal freedom.
As we grow we are taught the "correct" way to live, learn, act, love and be.  As a result, that inner voice becomes quiet and untrusted. We no longer "trust our gut." We doubt it and override it.
I remember meeting my own healer for the first time. She asked me, "Why are you here?"
I said, "I want to stop suffering all the time. I want to find a way to get along in the world without so many issues. I want to know how to not hate everybody and be able to just get along like a normal person."
Today I understand it's a completely natural thing to have struggles and suffering in life. If we're extra blessed, it's our personal suffering that brings us onto the healing journey. And, we learn that there are gifts in the wounding too.

As an intuitive healer, I teach people to listen to their inner knowing—that little voice inside.
I'm about teaching you to trust your inner guidance. I know that listening to your heart, rather than your head, is where it's at.
Together, we're going to listen to your guidance system and take the steps to help free you up to experience joy and peace (and to have a little fun) every day!

I help you identify the patterns and whacky thinking holding you back from living your life to the fullest.
Take heart: I'm not interested in putting you through sad, depressing, victimizing processes in the name of your healing. (That's hurting, not healing!)  Sometimes, we're gonna laugh! Yes, healing can be fun!
What is a session like?
We start with where you're at in the present moment and go from there. It's a personal, individual, and unique session created just for you.
I listen to your entire being: Your core qualities, talents, and gifts, as well as your story, the wounding, the patterns of survival you've established. I listen to your energy and pay attention to the way it moves in your body.
Your heart is the compass, your story is the map, I am your guide.
Along the way, I may use tools such as Inquiry, Energy Healing (hands on and distant), Shamanic Journeying, Chakra Balancing, and Spiritual Counseling. Ok, that might have sounded weird but it's completely amazing stuff, and I am a VERY down to earth person.
Together, we are gonna create sacred space for you to take the healing journey to transform your life.
All that you share with me is sacred and confidential. What is said in the healing room stays in the healing room.
How do I know a session is right for me?
You know what needs to happen, but are tired of going it alone.
You desire change, but aren't sure how to do it.
You understand that your healing journey is a process and are committed to doing the work.
How will I benefit from an intuitive healing session?
The old story is re-written.
Guilt, shame and grief are released and healed.
Emotions are experienced from a place of empowerment.
Anxiety and stress are diminished; mental focus and clarity arrive.
Your energy shifts from stuck, lost and powerless to grounded, confident, and self-aware.
You can now name the longings you've had but haven't fulfilled as well as uncover your unique purpose in life.
You will have more of yourself–feel more passionate and your life will feel bigger and better, full of new possibilities.
Is there a difference between an in-person session and a Skype session?
Whether you see me in person in Arlington Heights, IL or speak with me by phone or Skype, our experience will be intimate and personal. You will feel seen, heard and held in love—perhaps for the first time in your life. Both ways of working together and receiving healing are powerful; it's a matter of what best suits you and your situation.

 What do others say about my intuitive healing sessions?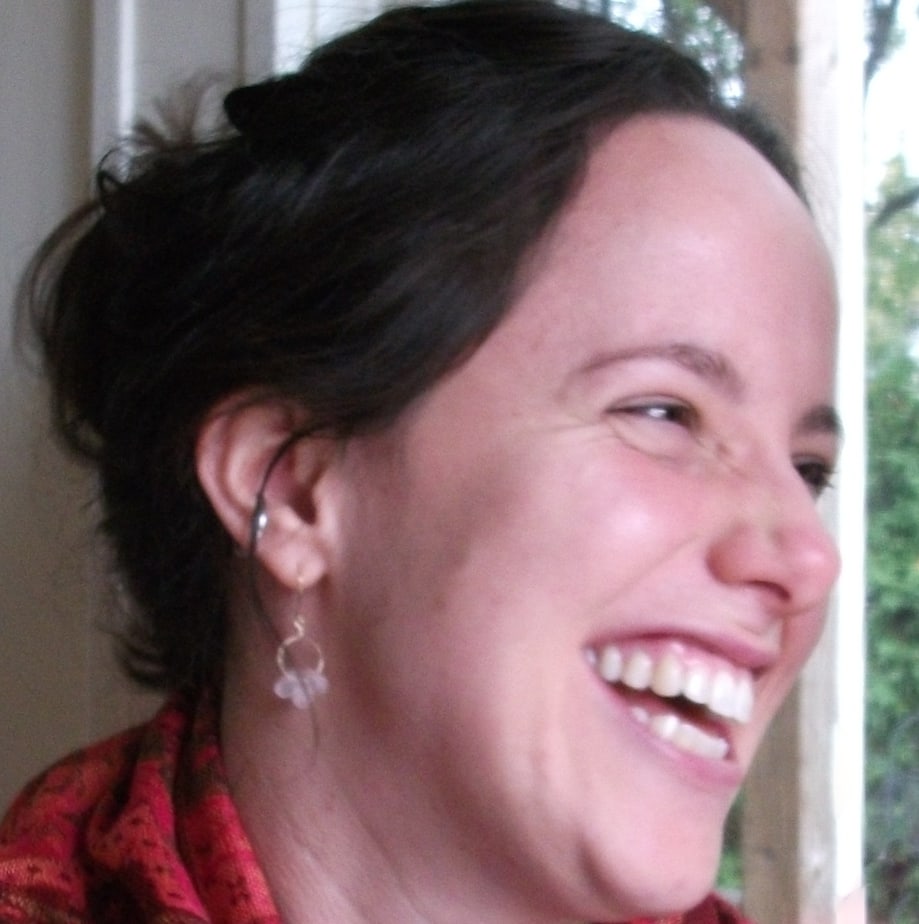 "Robin has been a mentor and teacher for me, a longing answered for my need of deep guidance in this world. She mirrors to me someone living in congruence: devoted to understanding and practicing what being fully alive means. I had never been with someone who so deeply honored their own experience before, and was therefore able to honor mine. This allowed me to begin honoring, loving, getting to know myself and deeply healing the places I had rejected within me for so long. Heart and Soul Permission! She is there with me gently along the way, reminding me that I do not have to do this alone. She has been my most encouraging ally in helping me discover that all of these parts of me that I rejected, are actually places of deep fertileness, where my most beautiful gifts and even superpowers live.
Robin is dedicated to deep inquiry, real transformation, FUN and miracles. She is and will be a life long healer, guide and friend in my life and I am SO grateful for that. In celebration,"
Brittany Berman – Certified Yoga/Movement Teacher, Uncertified PLAY specialist and Outrageous Dancer
"
Sessions with Robin are more than words can describe. It's so comfy, I feel like I've known her for years! I come in feeling heavy hearted some days but always leave inspired and a little more patient with myself and the world we all share. Robin is honest, open hearted and gentle. A true shared experience is what I have when I visit with her bright and loving spirit!"
Maja – Chicago's Community Closet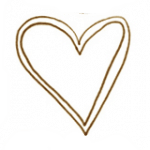 "
I've not met anybody aside from Robin who I am willing to let down my guard and share my most personal inner workings. We all carry within the shadow self that beckons for healing but rarely is allowed to come forward. Robin is a genuinely loving and compassionate person, this is the gift more than anything that allows healing to manifest. I have not met anybody more dedicated to the healing arts than Robin. I am truly blessed to know her
."
Mike Joseph

"After my first session with Robin I felt invincible – it was a life changing, mind altering experience and the whole session was like talking to a dear friend. I was hooked. I look at the world differently now and Robin is someone who I will continually thank for that. She's on my speed dial and a must have in my life today." Ameena Falchetto – www.ameenafalchetto.com
I feel great love and affection for those I am blessed to support. I want you to feel that way about me too – so please know, we can set up a free consultation to make sure you feel comfortable.
If you're ready to book a session, click here so we can get started