"Robin has a rare gift. A gift that comes from the heart, delivered with a dose of honesty and integrity that is strong enough to peel back the layers we use to protect ourselves, but always given with love and support.
I really can't begin to capture here what I got out of my Rock Star Reading with Robin. It was uncanny how tuned in she was to what was happening in my life and her ability to guide me to areas that I was ignoring, which were even resulting in manifesting physical pain. Robins insight has inspired and encouraged me to heal parts of my soul that are holding me back, and I can't thank her enough for that.
I hope that you have the opportunity to work with her, as she truly is a freakin awesome soul that will rock your socks off!" Jackie Purnell – www.RespectfullyDisobedient.com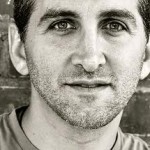 "Robin is that rare blend of deep intuition, joyous energy and truth-telling, street-smart bad-assery! She sees things nobody else sees, re-acquaints you with your inner voice and peels away the layers that keep you from realizing your potential. A powerful asset for personal and professional evolution." -Jonathan Fields, Founder of Good Life Project™
If I could shrink Robin down to pocket-size and carry her with me at all times I so would. She brings such a voice of wisdom, clarity and pure love every time I speak with her, and is on my permanent speed-dial for any and all big life moments. As an entrepreneur I've learned just how important it is to listen to my intuition, and Robin has really fine-tuned my gut-listening capabilities. She's truly is a beacon in a sea of chaos. Bryce Longton, brycelongton.com
Robin Hallett is a rockstar.  She cut through the mess and got at the heart of my situation showing me what was getting in the way of me accomplishing my goals. As a husband, busy dad and entrepreneur Robin really helps me find clarity and focus.  Plus, she just ooooozes love, compassion and strength.  I am so glad to count her as an advisor and a friend. - Brandon Ford, Founder / Teamaker at Vintage TeaWorks, vintageteaworks.com
What I love most about Robin is how she blends a deeply loving presence with powerful no-nonsense communication. She helps you get to the heart of what's in your way of being fully aligned and on purpose. I'd recommend her to anyone who is serious about being fully expressed and engaged in their work in the world. Especially if you're willing to have fun in the process. Robin's the real deal. - Elizabeth Hunter, emhunter.us
Robin can see right through the layers of veneer I've built up over the years, and fully sees and helps me rediscover the boundless inner child within me. She does it all with a deep sense of caring and conviction, and tremendous lightheartedness – her work truly is a reflection of who she is.  Eric Kim Founder & CEO of Twylah, twylah.com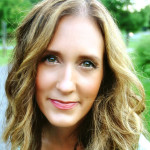 When I first think of an intuitive, well, I must admit, I think of the woo woo.  I am totally into alternative ways of exploring my business and well-being, but sometimes the alternative way doesn't flow with reality.  It's a different story with Robin.  Robin brings in a mixture of love, understanding, and "Let's get this shit done now." Her approach is what I needed to turn my business and life around.  She helped me look my financial issues head on without fear or regret which helped me become more in alignment with my business and what feeds my soul. She's so gosh darn funny, creative (just look at her artwork!), and a true friend for life. She tells you like it is because she cares a lot. I mean a lot. Probably even more than I did about myself!  She's able to see things I couldn't and assist me with growing my business based on authenticity and pushing myself towards my calling. I trust her wholeheartedly and am forever grateful I get to work with her! - Lisa Consiglio-Ryan, Health Counselor, Juicing Goddess & Founder of Whole Health Designs, wholehealthdesigns.com
"What I love about Robin is you never feel judged when you're with her. You feel the complete freedom to share your struggles and uncertainty, to express your dreams and hopes, and to follow the path that's right for you. Robin always sees the very best version of everyone. And then she helps you live that out." – Joshua Harbert, thebrightarmy.com
I have to be honest; when I met Robin, I was very skeptical. I come from a super rational background and never *believed* in healing work or such things. However, Robin has this power to captivate you with her presence in seconds. She wraps you in a blanket of love and affection that's magical. After a few minutes with her, I was convinced and I never looked back. My healing session with Robin was filled with "aha"-moments, deep insight and so much fun. I'm blessed to call Robin a great friend and I can wholeheartedly say that she is powerful beyond our human measures and changes this world for the better. - Anne-Sophie Reinhart, Self-love Coach and Body-love Advocate, annesophie.us
To say

that Robin Hallett has changed my life would be such a oversimplification.  Robin, in a calm and beautiful way, has given me the space and confidence to look at myself and really see "me."  She is an amazing listener and intuitively understands what I say, and do not say.  She has the uncanny ability to cut through the noise in our lives and find our music, then sing it until we recognize it as our own song.  She has had a profound impact on my life and I believe she has the ability to change all of us, and our world, for the better. 
Patty, one time attorney, small business owner and creativity guru who is in the process, with Robin's help, of redefining her life.
"There is one word that I associate with Robin and that is intuition. Scarily incredible intuition. She sees things that others just can't see and for that alone she is a true gift to this world." 
Marc Winn, World Changer www.marcwinn.com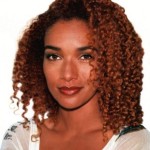 "Thank you Robin, truly wonderful meeting you today during our Rock Star Reading.  Thank you for being to the point – bright – outgoing and receptive – involved – truthful – knowing – loving and above all authentic. You do walk your talk! And that makes me feel safe, which is important in a session like that, where we are sharing big thoughts and feelings. I feel you are a powerful healer, straight from the heart to the core of things. You manage being personal and hitting the right spot and strengthening the core to make space for creation and growth. It's truly empowering work you do." Carol Campbell – Actress & Media Goddess


"Working with an intuitive healer never crossed my mind until I met Robin. I always had a preconceived idea that it wasn't for me – that they were people who wore kaftans and turbans and floated through life on another level. Well, I was wrong.
Working with Robin has been life changing. I've always been really strong but had nagging things going on which were holding me back. I boxed them up as a result of therapy where I was made to revisit and relive painful experiences. With Robin it wasn't like that – we laughed, we cried and then there was a lot more laughter.
After my first session with Robin I felt invincible – it was a life changing, mind altering experience and the whole session was like talking to a dear friend. I was hooked.
I look at the world differently now and Robin is someone who I will continually thank for that. She's on my speed dial and a must have in my life today."
Ameena Falchetto – www.ameenafalchetto.com
"I am beyond amazed at my Rock Star Reading. In just a short time Robin was able to communicate answers to the questions I had only dared whisper deep inside my heart.
A few weeks before my reading with Robin I was so full of questions, yearnings, desires and feelings that I could not even form the words to ask or pray and so I simply said deep inside my heart " Please hear/feel/know all of what is in my heart because I cannot form the words to express it." And many answers came during my reading with Robin. So incredibly amazing. I am so deeply grateful. Thank you for all that you are."
Rebekah Shalom Alcantar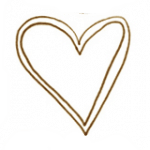 "I've not met anybody aside from Robin who I am willing to let down my guard and share my most personal inner workings. We all carry within the shadow self that beckons for healing but rarely is allowed to come forward.
I can attest that more than anything it is Robin's heart, specifically the love she freely offers that invites one in to share on such a personal level. Robin is a genuinely loving and compassionate person, this is the gift more than anything that allows healing to manifest.
I have not met anybody more dedicated to the healing arts than Robin. I am truly blessed to know her."
Mike Joseph
"Sessions with Robin are more than words can describe. It's so comfy, I feel like I've known her for years! I come in feeling heavy hearted some days but always leave inspired and a little more patient with myself and the world we all share. Robin is honest, open hearted and gentle. A true shared experience is what I have when I visit with her bright and loving spirit!"
Smiles

Maja – Chicago's Community Closet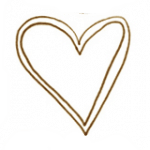 "I began working with Robin during an extremely challenging and difficult time of my life. Robin was able to guide me, and give me the courage to make the changes that needed to be made.
Whenever my "inner vision" gets a little muddled a session with Robin sets me back in the right direction. Her healing work manages to clear up those inner clouds so the sun can shine through! I love that she cuts through all the BS and gets right to the point, and gets you going in the direction that's right for you.
Robin's work and guidance combines the spiritual, healing and intuitive with a good dose of common sense! Any sessions with Robin, whether in person or on the phone, have always been helpful and uplifting.  Thank you Robin. With love and gratitude."
Anne Discepolo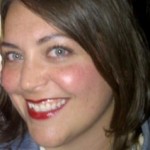 "I met Robin over ten years ago. I was working as an esthetician and she came in for a facial. An easy conversation began about energy, as she talked about her work as an intuitive healer. I had learned a little about energy work in school, but I longed for more knowledge. I was ecstatic when Robin asked me if I would be interested in working with her.
Over the years, a wonderfully supportive relationship has blossomed between us. And it goes without saying, that I think Robin is the cat's meow! Robin is a beautiful soul and she has helped me in more ways than I can say. The thing I love most about Robin is that she walks the walk and talks the talk.
Living an authentic life does not translate to doing things perfect all of the time. And Robin will be the first one to tell you that! We all have road blocks to conquer in our unique human way. If you are looking for a kind and generous soul to give you a hand up, your search is over. Robin will gently guide you to better feeling thoughts and provide you with the ability to tap into your own power so you can triumph over your hurdles with confidence."
Amy Piermarini – www.adventuresofapeacefulsoul.com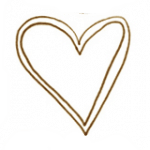 "I've spent many years asking questions, searching for answers and new questions. Along the way I've read lots of books and attended countless classes and workshops, but I've rarely found anything that resonated with me. Something that made sense to me for any length of time.
Working with Robin has been – and continues to be – an exception. I find her compassionate and supportive – and yet she nudges me, encourages me to stretch and consider other possibilities.
Robin is one of the most genuine, direct, and compassionate people I've ever met and it's been my good fortune to work with her. Perhaps one of the most important things to me is that she also has a great sense of humor – the older I get, the more important laughter becomes to me. What else can I say? She gets it."
JoAnn
"Robin is creative, inspirational, real & so gentle. It's a blessing to know her! After attending a healing circle I had an unexpected healing exchange with a loved one. I believe that attending the circle helped me to be really grounded and open hearted & that made all the difference!"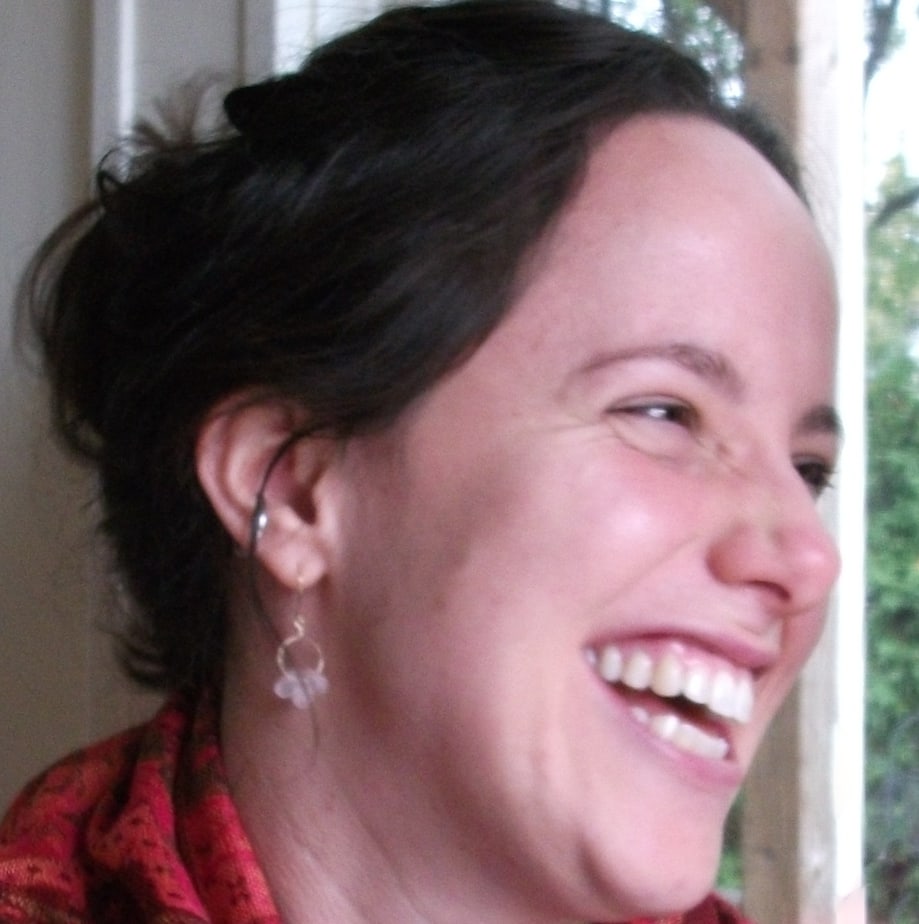 "Robin has been a mentor and teacher for me, a longing answered for my need of deep guidance in this world. She mirrors to me someone living in congruence: devoted to understanding and practicing what being fully alive means. I had never been with someone who so deeply honored their own experience before, and was therefore able to honor mine. This allowed me to begin honoring, loving, getting to know myself and deeply healing the places I had rejected within me for so long. Heart and Soul Permission! She is there with me gently along the way, reminding me that I do not have to do this alone. She has been my most encouraging ally in helping me discover that all of these parts of me that I rejected, are actually places of deep fertileness, where my most beautiful gifts and even superpowers live.
Robin is dedicated to deep inquiry, real transformation, FUN and miracles. She is and will be a life long healer, guide and friend in my life and I am SO grateful for that. In celebration,"
Brittany Berman – Certified Yoga/Movement Teacher, Uncertified PLAY specialist and Outrageous Dancer
 
"Robin is an absolute inspiration! The outpouring of her radiant, loving, wise and creative spirit through healing, teaching, jewellery-making and art is a blessing to this world."
Sharadha Bain, Spiritual Healer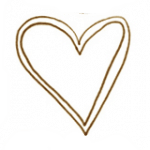 "I have been working with Robin now for over seven years.  She is such a positive part of my life.  In our time together, Robin has helped me with everything, including dealing with anxiety that comes with serious life change, the pain of death of a loved one, making complicated and tough decisions, and most importantly, working on a greater understanding about where I am headed and why. We have done both in-person and phone sessions, and afterward I always feel stronger, more sure of myself, and fully centered.
Robin is a wonderful resource, because she doesn't just provide me with an outside perspective, she also helps me listen and discern what is truly important to me.  It is invaluable to gain a better understanding of how to listen to myself and put that as a priority.
She is teaching me how to clear away the blockage and distraction that builds up from outside forces -family, friends, or conceptions about how I "should be" or what I "should do."  Robin has guided me into paying attention to myself and not hiding behind explanations or excuses.
I am stronger and more capable in large part to the role that Robin has played in my life – she is an incredible source of support and strength.  I am so very lucky to have found her and to get to work worth her.  I would recommend Robin to absolutely anyone."
Alison R.
As an entrepreneur who happens to be blind I first met Robin while working on my website. She has encouraged me to try new things and has also helped me to realize that I have talents far beyond my target niche of the amusement industry.  With her help I am realizing that I have an inspirational story that needs to be told so I can also help others achieve their dreams.  Whether you are just starting out or are a veteran entrepreneur Robin will help you become the person you were meant to be. – Maxwell Ivey, Jr., The Midway Marketplace
"My friend Robin is a person I can rely on.  She inspires me with her enthusiasm towards making life beautiful and fun.  She always reminds me when I'm stuck to check in with the feelings of "fun".  It's a good little test.  It's even better to have a friend who practices it.
Friends who can be there when you need them are rare and special in these busy times. Robin takes the time and gives great attention to the times we hang out.  It's always special.
I once attended a funeral out of town for a college friend whose spouse passed on suddenly.  I was lost at what to do at such a time of sadness.  I thought of Robin and her rosary necklace.  She was able to make a beautiful healing necklace for me to give my bereaved friend.  The gift was so beautiful and healing for me as well as the friend I gave it to.
I'm lucky to have Robin as a gal pal.  She reminds me of all the wonderful things I am about. She inspires me to live well, create, and go for the life I dream of."
Lisa Hebson – Friend, Mother, Artist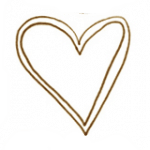 "Maybe you are a believer in energy healing or maybe you are a skeptic–it doesn't matter. Robin Hallett's profound ability in healing, truth-speaking and presence will change your life. Thank you Robin!, for all the ways that you have "seen" me. Thank you for your grounded way of being through uncharted waters."
Janna Childs -  Energy Healer, Massage Therapist www.fourhandschicago.com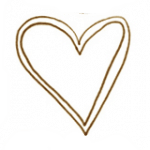 "I have been working with Robin for many years. Robin is very passionate about her healing work! She has helped me get through so much that I don't know what I would do without her!"