A Rock Star reading is a super-charged intuitive session mapping out your personal journey.
It points out your best direction to travel, the terrain you'll be covering, and the pitfalls to avoid.
We'll talk lifetime themes, soul purpose, core qualities, chakra functions, as well as any issues you want to know about.
 What's Included?
A 60 minute live reading via Skype (or phone) with Robin
Your own personal chakra map
Intuitive insights and personalized recommendations for your healing journey
MP3 recording of the live reading is included too!
What is a Rock Star reading like?
This session will bring forward movement to your life.
It's an offering of my 13 years of experience as an Intuitive healer.
My intuitive insight will transform blocks preventing you from living your best life.
I'll give you the very best of what I have to offer, chakra assessment and accessing your soul's blueprint for this lifetime to get you to where you want to be.
There is a crucial behind the scenes element to each and every reading. I spend a lot of time, meditating and calling in information, and charting your personal journey before the reading.
During our time together, you will have an opportunity to ask me specific questions about your journey. Your time with me is recorded so that you can play the session back anytime you'd like.
Please note:  Rock Star readings are intended to be a one-time reading. If you'd like to working with me more deeply about some of the pieces I've illuminated for you in the reading, Find out about my Intuitive Healing sessions here.
Why Would You Want One?
It's a fun, fresh, and inspired way to look into the parts of yourself you've not seen
Learn about your mission in this lifetime and find out what's keeping you from getting there
Gain insight and receive validation about who you are and where you're going
I'll give you actionable solutions for getting yourself to where you want to be
LOVE for Robin's Rock Star readings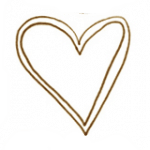 "Robin does amazing work. I had an Intuitive Healing Session with her, and after coming to some significant, life-altering revelations about what continually held me back in life, I scheduled a Rock Star Reading with her shortly thereafter. With my healthy skepticism intact, I didn't get my hopes up about the results of chakra reading, a "new-agey" idea I was unfamiliar with, and up to that point, had no bearing on my life. However, Robin's analysis of the state of my chakras and my life's purpose were uncannily relevant to me and struck a chord on many levels. Since that session with her, I have experienced much more unrestrained flow in my life, in ways that would have been difficult to unlock had I depended on my own pursuit and willpower. I listen to the recording of our session anytime I need a reminder of where my focus in life should be. This recording Robin provides ensures that the rewards of the session live long after my time with her is over. Above all this, it totally helps that Robin herself exudes such loving sweetness, so even as a brand new client, you can't help but to enjoy your time and feel immediately open with her. Robin has quickly found herself among the ranks of my 'pit crew,' which helps me to calibrate my life when I need it the most." Chelsea, California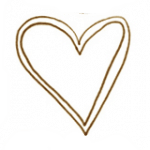 "Thanks for your support. It was so wonderful to be with you. I really learned a lot, and am looking forward to applying the techniques you taught me. I am so thrilled to have the recording, hearing your voice again is uplifting my spirit

" – Jeremy F. Australia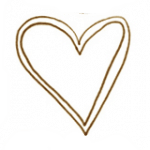 "I very much appreciate our Rock Star Reading session and I felt moved by your authenticity and intuition. I am happy to see you UNDERSTOOD me and my situation! You opened the door and a flood of other doors and opportunities pour in…" Brent, California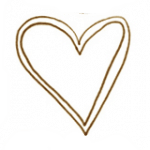 "For me, the Rock Star Reading sounded like a really fun thing to do. 5 mins into my reading my jaw dropped – something serious clicked – I have real work to do here. Robin voiced dreams I'd never expressed and now I am going to get them. Thank you Robin!" Ameena, France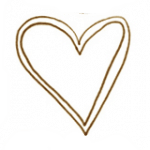 "I was looking for the Rock Star Reading to really help me understand and accept the path that I was on and my time with you was the key. So like you said to do, I'm spending my energy focusing on what it is I really want. I'll be booking my followup soon. Thank you!" Marika, Thailand
I feel great love and affection for those I am blessed to support. I want you to feel that way about me too – so please know, we can set up a free consultation to make sure you feel comfortable.
If you're ready to book a session, click here so we can get started