Hello, sweet friend!
Healing with me is about waking up in your life and giving yourself permission to go for what you are truly wanting.
I know you want to get to the place where you are living your personal dream. Not my dream, not somebody else's dream. Your own.
I want you to feel proud of the life you're in, to follow your bliss and love what you love, no apologies.
You're probably here because you aren't exactly feeling that way. I want you to know, you're not alone.
We all have days when we wake up and feel like, What am I doing here?
Maybe you have been feeling that way for a while now.
It's okay. I want you to know it doesn't have to be this way forever.
Maybe right now you're struggling. Maybe you're feeling unfulfilled. Maybe you feel alone. Something's not quite right and you've been searching for an answer.
Yes. I can help you with that.
Consider me your cheerleader. I'm someone who's genuinely #teamyou and wants to see you SHINE.
I will help you follow your inner compass and honor your own knowing so you can stay the course of your journey.
I've worked with people all over the world and the best thing I've learned is that whatever the issue you are facing, it is always possible for you to be free.
Maybe you have issues around work and money, or maybe it's about health and wellness, or perhaps your relationships are in need of healing. Maybe you have the feeling that your spark feels a bit dull and you want to shine more brightly. Or maybe you have been searching for the meaning that ties everything together for you.
We will get to the root of what's happening so that you can live in the way you want feeling peaceful and easy in your heart.
I can help you. Let's get you where you long to be.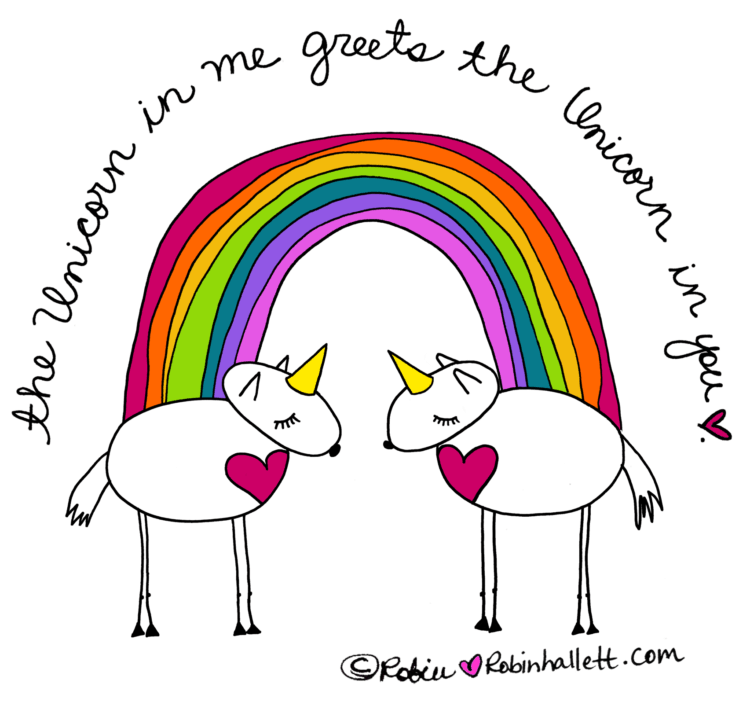 Who do I work with?
The clients and students I support come from all walks and have experienced many life transitions. One unifying theme is the unique perspective on life they have and this usually stems from the Big Ticket Items they've experienced. Life has happened and you have been shifted by it… and even if it feels hard to experience and even if it takes a long time to move through, what I know for sure is that it's these experiences which give us the greatest gifts. There is gold in the wounding. And that means there are usually some pieces which need a little tending in order to shine fully. That's what I am here for ❤ I see individuals and couples in my practice.
What is working with me like?
My approach is straight to the heart of the matter with kindness and compassion. I am known for changing people's lives in a very short time and that's especially good because I know you've got important things to do in the world. I want you to get out there and rock your life, not spend years on the couch trying to figure it all out.
I promise we will do this work together in a fun and inspiring way. Remember, I am #teamyou. I care about how you are doing and how we can best help you get free.
🌟 That said, if you're uncomfortable with exploring your upset, shedding some tears, and possibly an occasional burst of anger…and especially if you feel defended even thinking of going there, maybe this isn't the right time for you. And I mean that with a lot of love. Because lots of the work I do involves those things and I know firsthand how hard it can be to push ourselves before we feel ready.
How will we work together?
I want you to know that the work I do is deep and in order for us to go there, we need intimacy and that takes time.
We'll meet a few times to see if we're a right fit and then come up with the perfect treatment plan for you.
You and your journey are not a one and done thing. Healing is an ongoing process. It takes time to work through blocks and barriers and it's powerful when you do this with someone who knows you, remembers you, and holds your hand. After we work together once or twice, we will know if we're a good fit and at that time I will suggest a plan for our journey together going forward.
Single Session with Robin $185
Package of three sessions $495
Optional add-on, Rock Star Reading $275 a supercharged intuitive reading of your current energy field and chakras, your journey and soul purpose in this lifetime, plus actionable solutions to get you where you want to be. I will also provide you with a detailed chakra map, including my written notes, plus the recording of our session. This is often a great first session with me as it gives us a map to work with going forward.
What pace do I recommend for sessions?
We'll go at a gentle pace. Many friends feel every 2 – 3 weeks is just right, and for others, it's once a month. Sometimes it makes sense to do two hours at once or to meet weekly. You and I can discuss what feels best for you and what you're needing at this time. No matter what, I'll be there to support you in between by email or text or a quick phone call (if you like!).
Where do I see people?
I see people all over the world by video/telephone but if you're blessed to be in my area, I see people in my awesome healing room in Arlington Heights, Illinois.
If what I've shared feels good to you, and it seems like what supports your journey at this time, I'd love us to talk about how we can make the magic together! Click here to set up a consult call.
---
Kind words from friends I've helped:
"I have great respect for Robin and feel that she is an answer to prayer for me. I find her to be a gifted healer and a grounded, honest leader and guide in a field where you can find a lot of false prophets and flaky folks. I would recommend her to anyone confidently and know they would be well cared for and gently guided to their own truth. She's a gem!" — Gemma
"One of the most potent philosophies I have taken from Robin is that "if you want to go bigger, you must go deeper." Robin's work helps you dive deep into this essential self-knowledge, offering a nourishing mix of practical advice, spiritual support, generous conversation, and her own fabulous humor. As in, snort your tea up your nose funny! If you don't know her yet, you might be stunned by the time and care Robin invests in offering help, solace, cheering on, and great ideas in response. If you are willing to share anything – a question, a comment, a request for support – you will be heard and loved and answered. In short, you will have access to an expert, a spot-on intuitive, and a loving friend all rolled into one." — June
"Simply put, Robin will blow your mind! We've met with Robin as a couple, and we've also received Rock Star Readings individually. Meeting with her is like getting together with an old friend that's known you your whole life. She puts you at ease, and she gets right to the point. If you're feeling lost and need direction in life, Robin will bring things into focus and help you sort through the clutter. She's the absolute best! " — Mark and Justin
"You speak right to my heart Robin, you are warm and true, and tough when you need to be. I feel far more enlightened and clear about where I'm going and how I will get there, and what I need to do first, then next, to get there. I love having your voice in my head all day <3″ — Mary
"Robin helped me become brave enough to establish my identity, to say out loud, "I am a life coach and this is what I do." If you are in a healing or creative field and are feeling unsure, you know what a big step this is. I have worked with Robin in all the wonderful ways that she helps her clients. With a welcoming and loving embrace, she teaches, encourages, and calls us to shift our perspective. I learned to accept myself more fully – esp. the tender, fearful, overwhelmed little one who occasionally (or even regularly) needs a gentle acknowledgment and an encouraging nudge to keep moving forward. Robin is hilarious and spot-on. I don't know anyone who can kick your butt and crack you up at the same time. — Cathy
"Robin is so authentic and always shows up, with her warm humor and her knowing. When she says she will be there, she is there, every day in every way. She tells it like it is, no frills, and that works so well for me." — Greg
"I have learned so much from Robin and I count her as one of the finest, most powerful, and most truly transformative teachers I have been blessed to know. If you're thinking of joining her circle, let me encourage you. In the light of her loving focus and X-ray beam of soul-knowing, you, too, will grow and bloom! After six months of working with Robin and being part of her Love Posse, I have come to the conclusion that Robin is a kind of human "grow light." Everyone in the orbit of this loving, brilliant, wildly intuitive woman seems to flourish! With skill and tenderness, she guides us to put down deeper and sturdier roots in the truth of who we are. Her faith in us helps us to unfurl and open to new powers and possibilities. We begin to believe that we deserve to live in the sunlight – and with Robin's encouragement, we bloom!" — Kate
"The process she teaches is organic and gentle – but make no mistake: it works. I have been inspired to act more courageously, to look more honestly at gaps in my boundaries and in my full responsibility for my life and business, and to take real-world steps that have resulted in a more joyful and yes, more prosperous, experience in my business." — Claude
"I've also been amazed at the depth of love, support, and trust in the circles that Robin fosters. It is rare and wonderful to find a circle in which you quickly feel it is safe to be your honest-to-goodness self, and yet that is what I have found in Robin's Love Posse. Robin has a gift for making this kind of connection possible: magical, fun, deep, rich, and altogether wonderful."– Kelly
"Robin is an amazing teacher, healer, and guide. She is open and honest about her own life lessons and always comes from a loving place. If you crave a deeper connection to yourself, and to your dreams, then you are in the right place. I can't recommend Robin highly enough. Count me as a "Robin Lifer." — Liz
"Simply put, Robin rocks it like she means it and helps guide those she works with to do exactly the same in their own true way. After Having participated in a number of Robin's offerings I have to say I look forward to participating in many more. The beauty of Robin's guidance is she approaches everything from a holistic point of view. Building your business is about healing yourself and healing yourself will directly correlate to building your business. Robin directs you to get to the "why" of anything that you do by presenting big universal questions but distilling them down to an accessible and understandable level." — Cassia
"Robin, I cannot thank you enough for stripping it right back and taking your time with the truly important stuff ~ ourselves, our beliefs, our approach to our business, our own self-esteem and our own healing, so that we truly do build strong foundations for our wonderful new or growing businesses. You have changed the very way I live my life on a daily basis; the way I schedule my time, the way I approach my work times, what exactly I do now schedule into my days and weeks, and heck even the way I write. I have never before mastered frequency and consistency in my business, and I feel I am finally walking my talk and I am so excited about what is to come. Thank you so so much, Robin, for the safe container you offer, for your loving support and guidance throughout, and for how tenderly you deliver any guidance you give and thank you for not holding back on that guidance and calling forth our best and most pro-like selves! :o) Eternally grateful" — Bernadette
"We immediately felt comfortable and very at home with you, Robin…which doesn't usually happen very easily for us. We've tried other modalities and would come away from those feeling more miserable, drained and less understood. We appreciate your sharing your gifts and your insights. You got us to a T! Thank you again so much and we're looking forward to our next session with you!" — Kim and John
"Hi Robin, just want to let you know that our Rock Star reading still resonates and continues to shift things on the inside. Helping me tremendously in accessing my truth and building on that. So this is a big Thank You again – also for your last little video that i saw on Facebook which made me cry – the way this was so true and straight from the heart. Sending love and light and all the good stuff to you!" — KC
If what I've shared feels good to you, and it seems like what supports your journey at this time, I'd love us to talk about how we can make the magic together! Click here to set up a consult call.
Interested but it's maybe not the right time? Please stick around, browse the archives, consider subscribing to the Love Posse. There are also some really beautiful freebie offerings I've created for you here and here.
All that you share with me is sacred and confidential. What is said in the healing room stays in the healing room.
Save
Save
Save