I'm Robin, some may call me an intuitive healer but I'm really a LIGHT SPARKLER. I help that light inside of you burn brighter so you can SHINE.
Every day I do the work to continue to grow, stretch, and push my own edge. I am going to help you do the same.
I've been helping people all over the world rock their lives and businesses since 2001.
Whether you're new to the journey or not, whether you're living the dream or not…we are going to overcome the obstacles that are preventing you from being where you want to be.
I understand how the repetitive life patterns can make your path feel uncertain, I've been there too. I want you to know, you don't have to do this alone.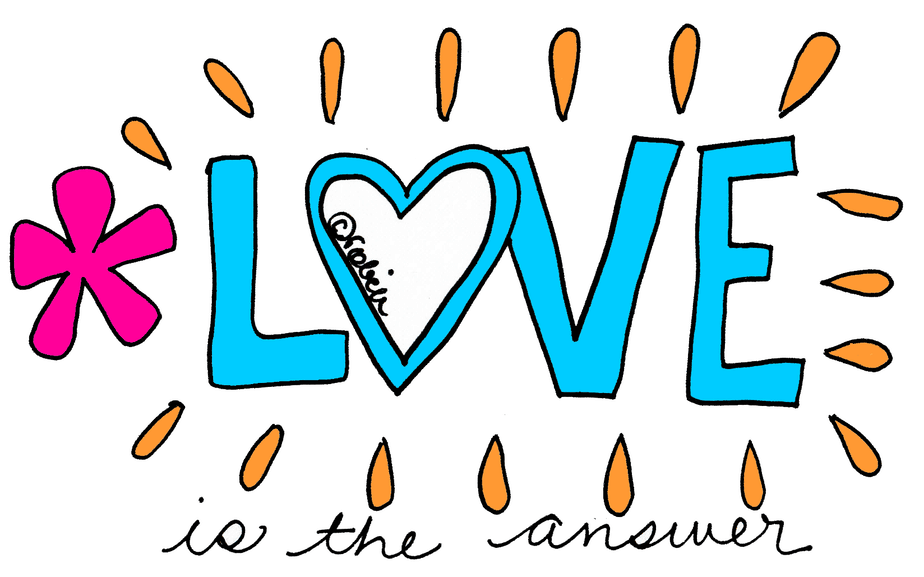 My approach is centered on love and compassion and I care about delivering real, life-changing results for you.
My perspective: I am here to help you live the life you feel proud to claim.
And usually, that means we need to address what is not working, those places where you feel held back. I am interested in helping you get to the place where you are living your personal dream. Not my dream, not someone else's dream, but your own.
Robin is that rare blend of deep intuition, joyous energy and truth-telling, street-smart bad-assery!

She sees things nobody else sees, re-acquaints you with your inner voice and peels away the layers that keep you from realizing your potential. A powerful asset for personal and professional evolution." -Jonathan Fields, Founder of Good Life Project
Want to know some more about me?
I live in Arlington Heights, IL with my dashing husband (he has two super cool daughters). For years and years we had three doggies plus a few goldfish — crazy, I know — they've all passed, most recently we lost our little Winston the Wonder Dog… but sometimes it seems they're still here causing mischief!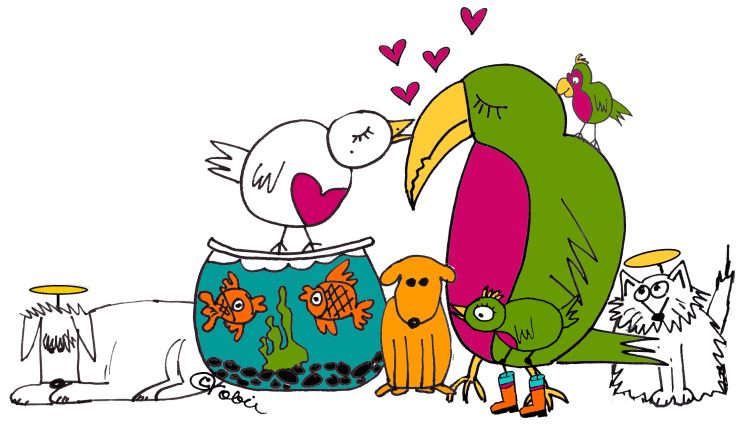 For many years, I tried to live the Ashram kind of lifestyle.
I believed I needed to be the kind of healer who only ate grass and wore turbans, meditating for hours on end, in full lotus, while chanting sacred scripture. Thank goodness I figured out what crap that story is–how ego-driven that actually is–and I started to live by my own rules.
I know now that my true guru is right inside my own heart and it turns out that while I do enjoy a somewhat yogic lifestyle, the full-time gig is not for me. I'm part of this world and firmly believe we are here for tangible joy.
I do enjoy meditation, yoga, spiritual study, and there are plenty of mornings where I don't do those things. Balance is healthy…I have a thing for homemade veggie smoothies but love my pizza too. Sometimes it's a good cuppa chai, sometimes it's a nice martini.
My friends say I am intentionally joyful and present, there when they need me, warm, soulful, heartfelt, and fun. They also call me a truth teller and this is because I will speak to things other people usually don't. I speak it kindly, from a place of love and compassion, I promise 😉
If you want someone who can ride into your life on a rainbow colored unicorn and slay your inner demons with hugs, then you need to work with Robin Hallett! Seriously, she helps you heal and get shit done!– Mark Zmarzly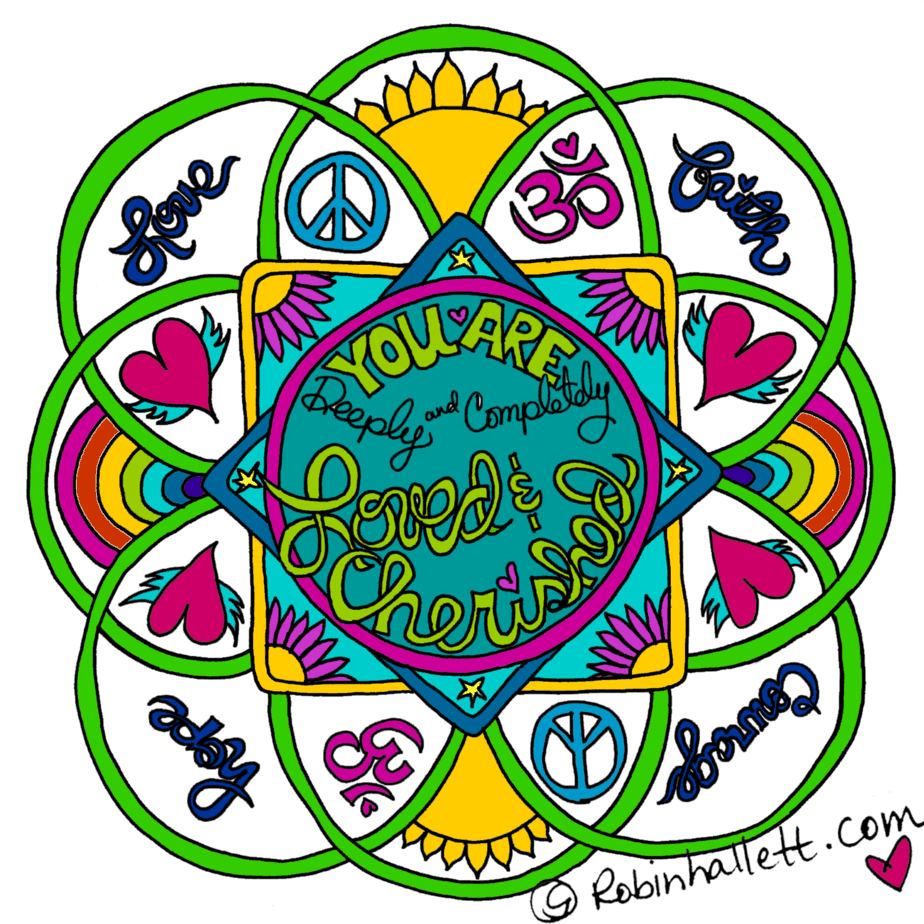 And if you want the super in-depth personal story about my own journey
From the time I was a little girl, I understood two things: I'm here for a reason and I don't have to suffer in order to feel joy.
And, while it's true I've experienced my share of upsets in life, I've kept this knowing alive in my heart:
I am not my baggage, I am not my story, I am more than just the sum of my parts.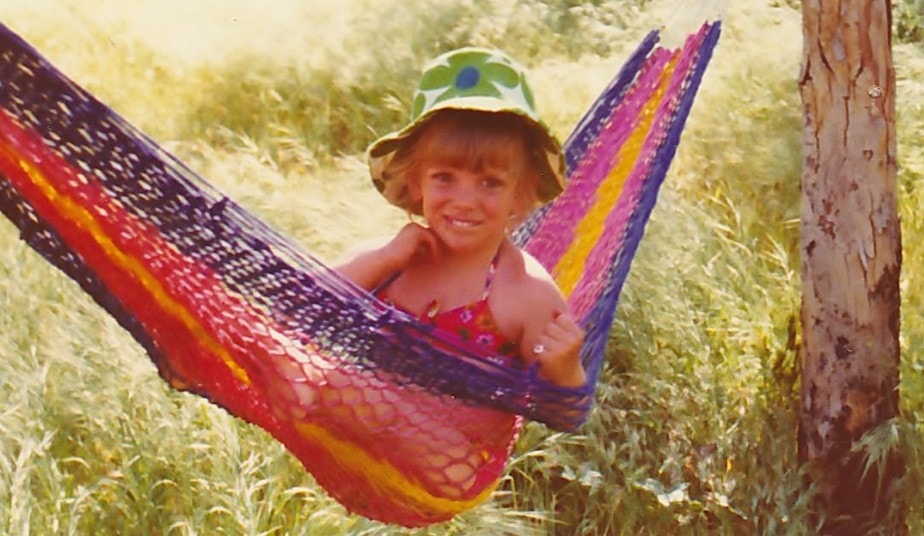 That's me back in 1973
Every day I can choose to listen to the "old stories" or not.
The real gold lies in seeing myself now, listening to myself now, loving and embracing who I am now. In our work together, I'll challenge you to make that choice as well. It's my intention to help you understand good things do come out of our wounding. I really want to help you get that–so that you live from a place of empowerment.
How did I end up as an Intuitive Healer?
In 1996, my mother had a sudden stroke due to a birth defect in her brain that went undetected. She was 53 and in perfect health as far as anyone knew. As she died, I witnessed a process going on in the room and within her which snapped me into the new awareness that there is way more going on than what we can see.
At the same time, an energy was moving through me that said, we only have this moment, we can't know what will happen in the next one. It was a shattering experience, first because I was losing my mama as a young 20-something only child…second because what I was seeing and feeling in that room was nothing like anything I'd ever experienced before.
I understood in an instant that the past is over and there is only this moment here and now. All those things I had said and done were over–my "mistakes," my choices in the past were done; I couldn't change what happened and I couldn't take it back – I had to learn how to be in the present reality and learn to forgive myself.
I found myself on my knees, praying for one of the first times. I remember saying, "I have no idea what THIS is that I am feeling, noticing, seeing… but please let me use this to help others."
Soon I began to study with different healers, teachers. It was as if one experience blended into the next one, an opportunity would pop up out of nowhere. You name it, I have tried it! Let me tell you, not all of those experiences were great. At times, I really had to laugh about it. Still, I learned something from each one, and I am fond of saying that sometimes the worst experience makes the best teacher!
For those of us interested in making a shift, changing a pattern, feeling more fully present and embodied – A healing journey is something we must do. And you gotta' try different things to find what feels really good and right for you. I continue to work with my own healer and teachers. I think it is very important that you know this- I am a work in progress too! There really is no end to a person's journey. Even death isn't an ending, it is a transition.
My Background – Where did I study?
I am the first person to tell you, you do NOT need an Earthly Credential to be of service in the world. The best training in the world cannot produce a loving, compassionate heart but life experience, a good personal practice, and lots of hours helping others can do that and this is what I feel truly qualifies me to help you.
I am deeply grateful to my teachers. I've logged a lot of hours over the years studying various modalities in the field of energy healing and traditional counseling. The places I've studied where I received something profound: Barbara Brennan School of Healing, Center for Intentional Living, Nondual Kabbalistic Training, PsychoEnergetics Training.
I study A Course in Miracles and am a fan of many eastern and western teachers and philosophies. I spend time each day touching in with wisdom and encouragement. Some of my favorite teachers: Byron Katie, Wayne Dyer, Pema Chodron, Chögyam Trungpa, Sri Swami Satchidananda, Eckhart Tolle, Michael Singer, Gangaji, Louise Hay, and Marianne Williamson. I could go on but these are who come to mind in this moment.
I share my thoughts and stories about my own healing journey on my blog, I hope my experiences will inspire you and remind you that you are not alone.
We'll do this work together in a fun and inspired way. I'm not interested in dragging you through the upsetting and dark corners of your life in the name of healing. Been there done that… and that's not healing.
Interested in possibly working with me? My offerings are >> over here
Know that I'm here, and I can't wait to meet you! Rock it like you mean it my friend 🙂

      page last updated 9/6/2017