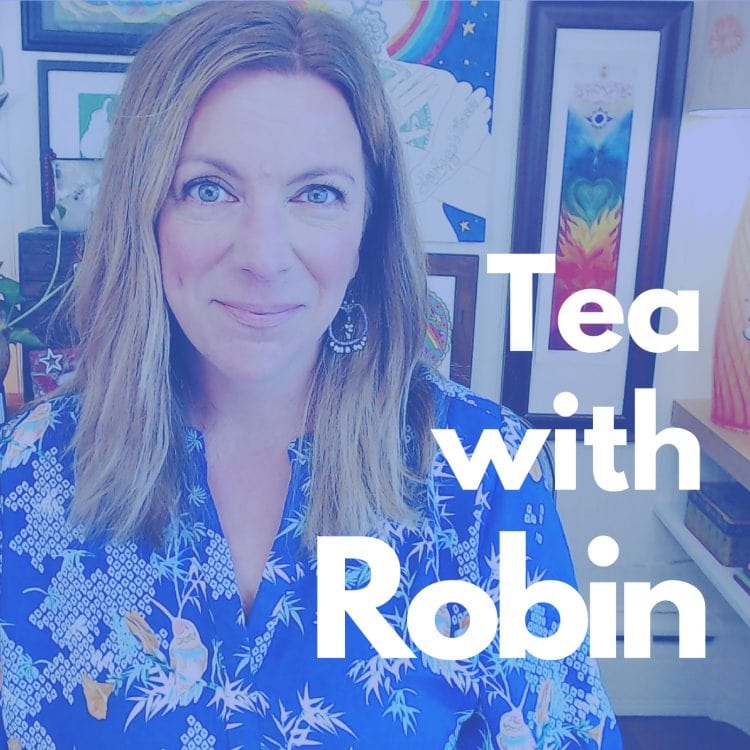 Tea with Robin Podcast Episode 30: Resistance, Grinder, #milblues
Hello, sweet friend! On today's episode I'm talking about:
Resistance. What it is and isn't and how to deal with it. And why everybody's got it a little bit (or they used to!).
Books on spirituality that do a good job of not being too heavy and telling great stories too.
Today's letter: What to do with your Mother-in-Law Blues. How sometimes people in our lives are Dark Angels helping us to grow. Got any difficult people in your life?
Spiritual Guidance from The Grinder. But what if it wasn't?
And more! Come grab a cuppa yum yum and meet me here:
Links mentioned in this episode:
Some People Are Best Loved From Afar
Books mentioned in this episode:
Dying To Be Me: My Journey from Cancer, to Near Death, to True Healing
A Course in Miracles Made Easy: Mastering the Journey from Fear to Love
A course in Miracles : Combined Volume
Thank you for listening and I appreciate your sharing this episode with a friend!
Hugs and love,


Subscribe to Tea with Robin on iTunes, Google Play, Stitcher, or Spotify.
Click here to get email notifications as soon as a new episode goes live.
❤ Hello, sweet friend! I am available to work with you privately in session long-distance or in-person in Arlington Heights, IL
learn more about working with me privately here. 
Did you know you can sign up to receive weekly inspiration straight to your inbox?
Subscribe to my emails here.
Always, if I can help, write to me
here.
Sending you love and peace! ❤